Omaha, Neb. – The marketing account manager position provides a crucial link between franchisor and franchisee.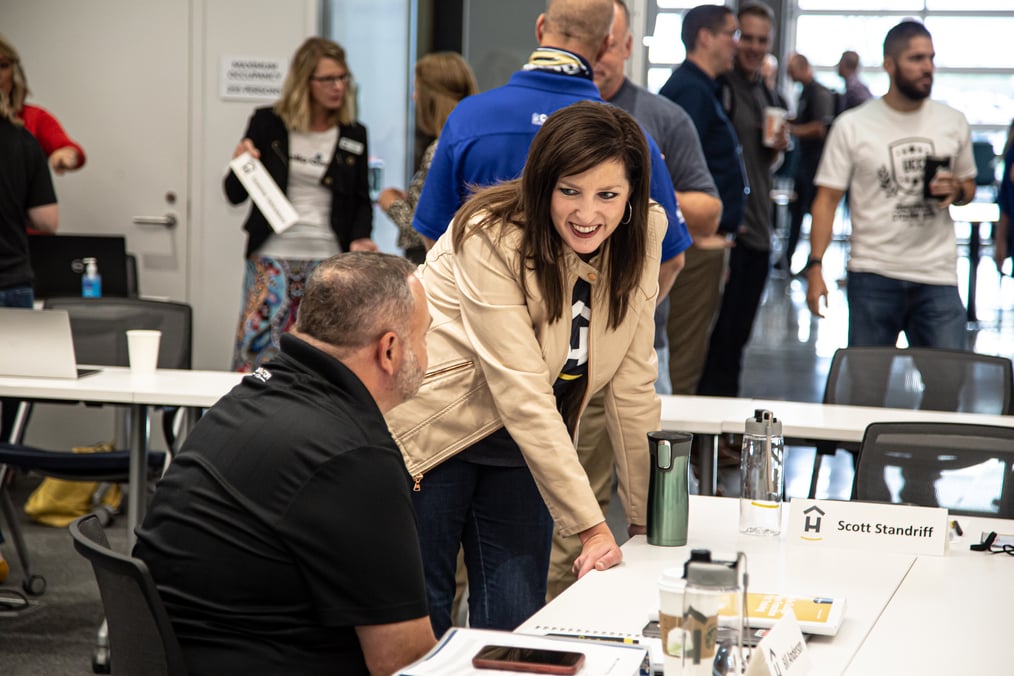 Franchises like Hello Garage are backed by the power of national corporations. That means their locations look great, their uniforms are snappy and they have all their ducks in a row when it comes to the products and services they offer.
It's easy to forget that they're typically mom-and-pop businesses that are locally owned and operated.
So, when it comes down to drumming up the marketing leads that are the lifeblood of their business, these small business owners rely on a marketing account manager at the company's head office to help guide them.
At Hello Garage, the marketing account manager position spends a lot of time on the phone or trading emails with these mom-and-pop owners because, at least when they start out, they're often the ones doing the local marketing for their franchises. (As you might suspect, a franchise owner wears many hats.)
They might share critical research about the local market that'll give the owners a leg-up on their competition. They might suggest a particular advertising campaign developed by the home office designed to maximize lead generation and keep their installation crew busy during a slow patch. They might simply offer advice and encouragement when things seem bleak — and then a congratulatory long-distance high five when sales exceed everyone's expectations.
When a new franchisee is brought onboard, the marketing account manager helps train them to make the most of their limited budget and get the most bang for every marketing dollar they spend in their local market.
It's a job that requires empathizing with and relating to people while still exhibiting confidence and competence. Like the franchise owner, the marketing account manager wears many hats. And above all, they need to be humble, hungry and smart.
But the feeling when you've helped a small business not only survive its first year but actually thrive? That's job satisfaction you won't find just anywhere.
Does the idea of using your marketing expertise to help these businesses sound good? Apply here!
Here's Just a Bit More About Us
Supportworks comprises a family of distinct companies that share a single purpose: to redefine the contractor industry. Foundation Supportworks develops, manufactures, and distributes foundation and concrete repair products to a network of over 130 home repair contractors across North America and beyond. Hello Garage, the division you'd be working for in this role, is a franchise system that is taking the garage renovation industry by storm. And SolutionView is a software company that develops digital tools that radically improve the contractor-homeowner experience.

We Believe Fulfilling Work Creates Fulfilling Lives

Supportworks is consistently ranked among Omaha's Best Places to Work in the prestigious annual Baird Holm employer survey. We've achieved this by placing an extremely high level of importance on preserving and nurturing our unique culture. And we walk alongside every member of our team throughout their career journey, because we truly believe that our employees are our most valuable asset.
A Company That's Built To Last

Supportworks has been Certified Evergreen by the Tugboat Institute, an entrepreneurial think tank dedicated to supporting Evergreen companies. This accolade signifies that they have studied our company closely and believe we have the culture, financial strength and long-term vision to weather economic storms and industry disruptions for the next century and beyond. In other words, there's a good chance your grandchildren could end up working here.
Learn more and apply today at www.supportworks.com/careers.