OMAHA, Neb. – Supportworks, a product designer and supplier to the home repair industry, has been named one of the top five "2020 Best Places to Work in Omaha" by an independent survey.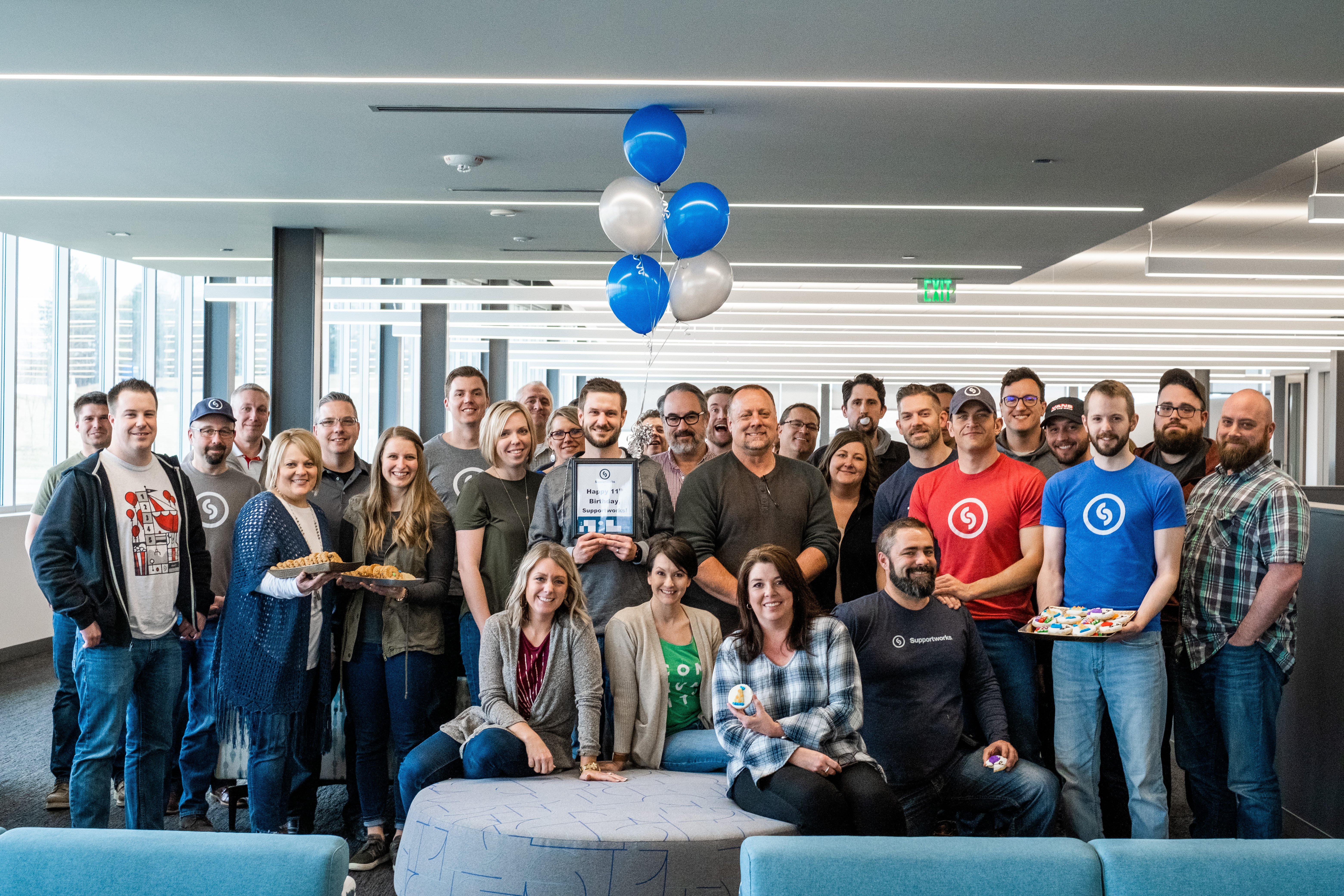 In order to make the list, Supportworks demonstrated its well-rounded culture, taking into consideration facets like work-life balance, compensation and engagement.
Supportworks' President Dave Thrasher says the award goes to their 89 employees, who each contribute to the culture and make the thriving company competitive in its industry.
"We believe that our employees are our most valuable asset," Thrasher said. "If we can create an environment where they feel a burning passion and fulfillment from their work, they can go home to create happier families. And those families create happier communities. This honor is confirmation we are working toward this objective."
Quantum Workplaces and Baird Holm, who compiled the list, sent a survey to Supportworks employees in January and Supportworks leadership says they anxiously awaited the survey results.
Vice President of Strategy Amanda Harrington says Supportworks made it a goal to make the list since 2016, when it started participating in the competition. The company conducted internal employee surveys, taking all feedback seriously and swiftly implementing changes. In the meantime, its workforce grew by more than 25 percent.
"We foster a creative and innovative environment where big thinkers have the room to do," Harrington said. "Through that process, we've become more than a manufacturer of products. We are a provider of radical business supports that are redefining our industry. We're also redefining the workplace, creating a space where people feel welcomed, free and encouraged."
The company views its culture and employees as a competitive advantage. To protect this, Supportworks has a long, and sometimes arduous hiring process. The company might spend six months or more to fill open positions, waiting to find the right candidate with their core values: humble, hungry and people smart.
Kenny Penland, the lead 3D specialist with nine years of experience at Supportworks, says people of these mindsets tend to work well alongside each other while accomplishing major company milestones, like launching a new product – or a new division.
"It's been crazy seeing something new at Supportworks start from nothing then watching it grow into a multi-million-dollar department," Penland said. "I know what I do matters to the company and I go home every day knowing I've accomplished something."
Supportworks started in 2007 with a mission to redefine the home contractor industry and create remarkable experiences for homeowners. The company carefully vets the dealers within its exclusive network to ensure they share this intention.
To view open positions at Supportworks, visit careers.supportworks.com.
About Supportworks
Supportworks designs, manufactures and delivers a range of foundation and concrete repair products to a worldwide network of home-service contractors. Headquartered in Omaha, Neb., the company was founded in 2008 by Greg Thrasher, the owner of a successful home-services company that was looking to vertically integrate and become a supplier focused on redefining an entire industry. Currently, Supportworks provides products, tools, software and business coaching to more than 100 dealers across North America and overseas, including Australia and South Africa. To inquire about becoming a member of the Supportworks dealer network, visit becomeadealer.supportworks.com.