Omaha, Neb. — International construction supplier and industry consultant Supportworks has once again been named one of Omaha's 'Best Places to Work' by an independent survey. For 2022, the company moved from fifth to first place in the category of medium-sized companies with 25-200 employees.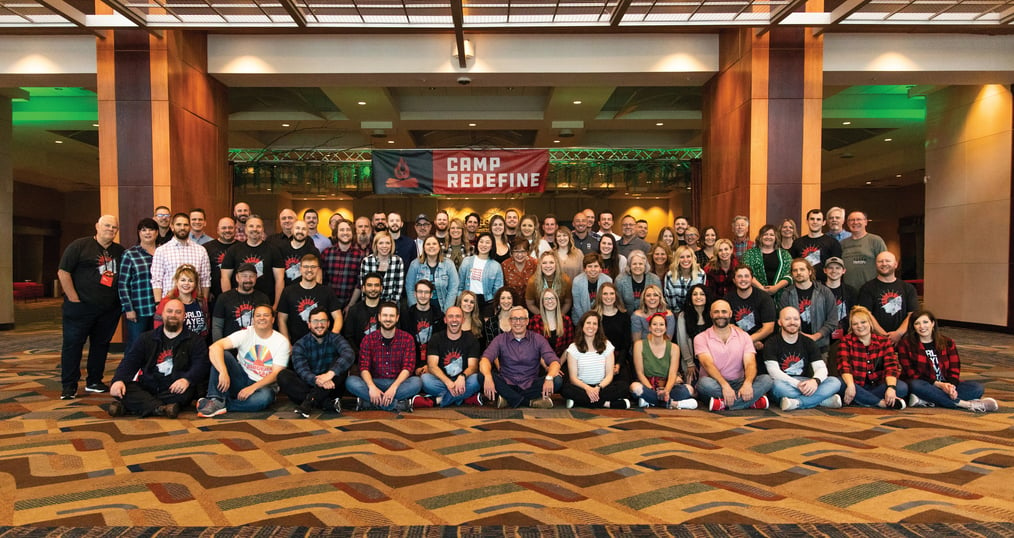 For company president Amanda Harrington, the accolade serves as a validation of Supportworks' founding purpose. "Everything we do revolves around our mission of redefining our industry," Harrington says, adding, "The same goes for the workplace. We want to redefine the employee-employer relationship in the same way we want to redefine the homeowner-contractor relationship — and this recognition confirms that."
Despite having to navigate the countless challenges presented by an economy emerging from a global pandemic, Supportworks has continued to find success, both in its business and in its ability to attract and retain some of the industry's top talent. This past year, the company increased its workforce by 44 new employees and promoted 20 current humble, hungry and smart leaders.
Being named first in its category is especially gratifying for Harrington: "We are constantly working to improve what we do." She continues, "So to not only be named to the list a third time but also to move up to first place really shows that we're doing something right."
Harrington adds that the Best Places to Work survey is extremely helpful in guiding the company forward, saying, "While this recognition is awesome, what we really care about is understanding what's working and what's not working so that we can continue to grow and be better."
Interested in joining a Best Place to Work? To view open positions at Supportworks, visit careers.supportworks.com.
About Supportworks
Supportworks comprises a family of three distinct companies that share a single purpose: to redefine the contractor industry. Foundation Supportworks designs, manufactures and delivers a range of products to a worldwide network of foundation- and concrete-repair dealers across North America and beyond. Hello Garage is a leading national garage renovation franchise. SolutionView develops proprietary software designed to streamline and improve the contractor-homeowner experience. Headquartered in Omaha, Nebraska, Supportworks was founded in 2008 by Greg Thrasher, the owner of a successful home-services company that was looking to vertically integrate and become a supplier focused on redefining an entire industry. In addition to developing industry-leading solutions, the company provides tools, software and business coaching to more than 150 dealers and franchisees across North America. To inquire about becoming a member of the Supportworks family, visit supportworks.com/partner.html.